Amagasaki Plant
An integrated production system from start to finish, from resource recovery to high quality end-products
The birthplace of Shinko Chemical Co., Ltd. We continue to provide a wide-range of rare metal products.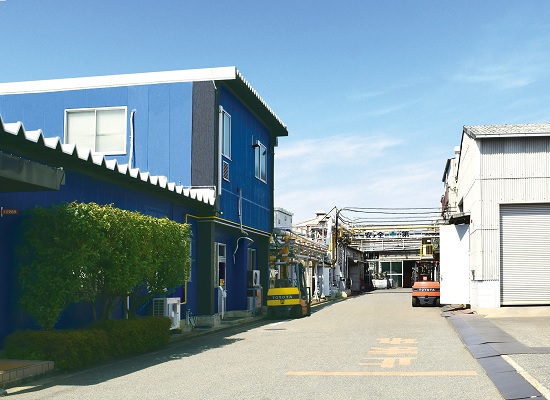 Tsugiya, Amagasaki is the birthplace of our company. We moved to our current Amagasaki plant location in the Amagasaki Coastal area in 1981.
Our selenium and tellurium business began from recovery from sulfur selenium mud, to scrap from copier manufacturers, to selenium and tellurium from copper manufacturers.
We have an integrated production system from refining to the final product, and we are the sole selenium compound manufacturer in Japan.